Overview
Situated in north East Lake High-tech Development Zone, with a planned area of 77 square kilometers, Optics Valley Modern Service Park mainly deals with trade and software services industries. It also houses financial and insurance headquarters and port logistics development offices.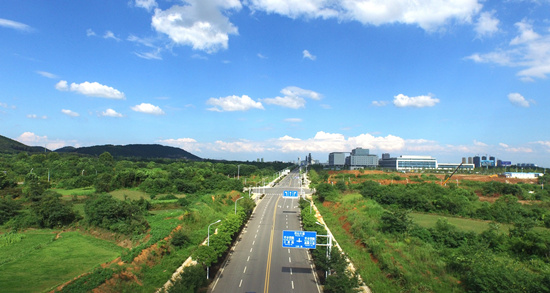 Flower Mountain Avenue [Photo/wehdz.gov.cn]
The Huashan New Eco-city is a pilot project in the Park aiming to establish a resource-saving and environmentally friendly community with over 10-million-square-meters of green areas, commensurate with the development objectives of the city of Wuhan. There is also a 3-square-kilometer software park in the Eco-city, with an investment of more than 10 billion yuan.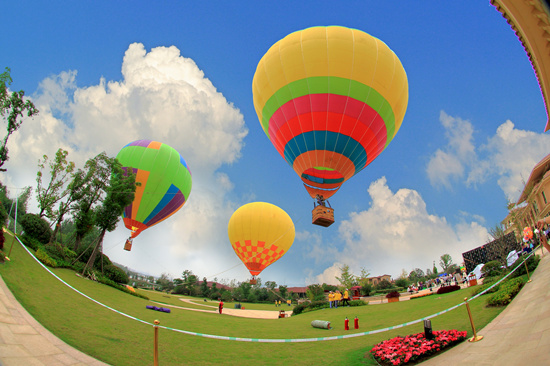 Huashan New Eco-city [Photo/wehdz.gov.cn]